Why We Need The Church: Being "Spiritual" Is Not Enough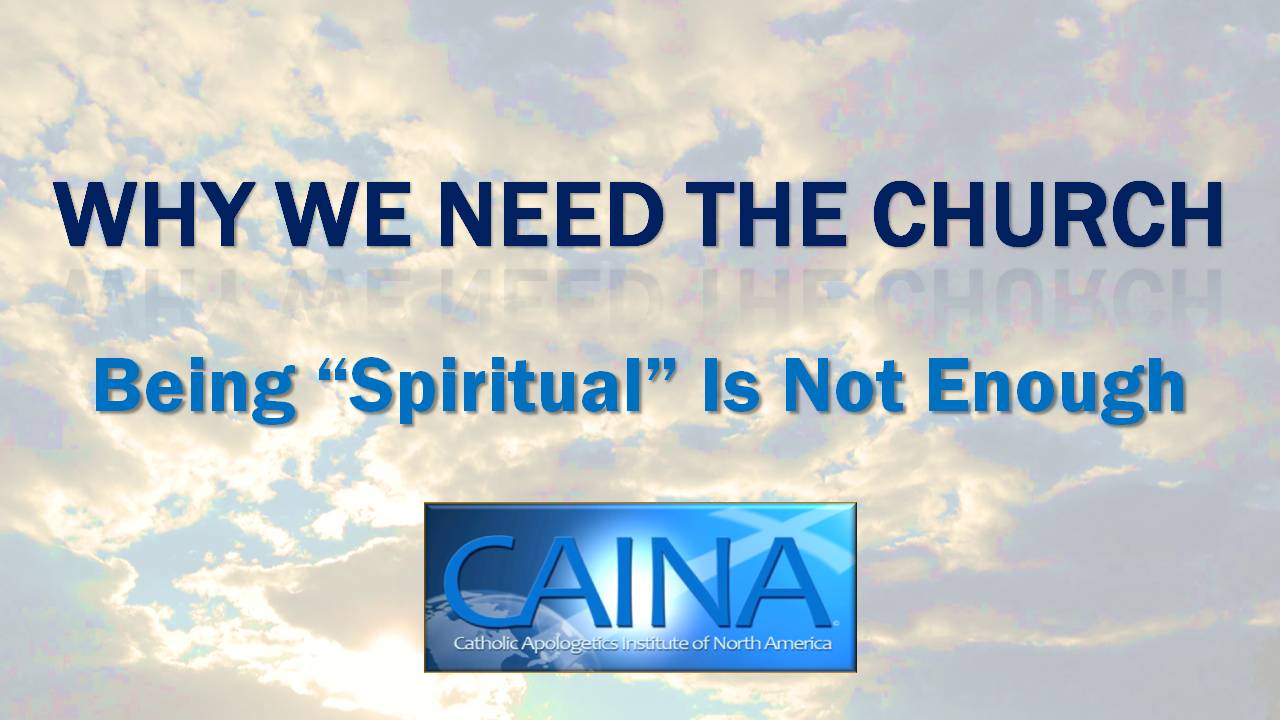 Presentation Overview:
It is increasingly common in today's western culture for people to consider themselves "spiritual but not religious." That is, they believe in God and Jesus but do not see a need to go to church. In other words, is it possible to follow Jesus and forget the Church?
This presentation helps us know how to respond to this contemporary situation, first by reviewing how we need a supportive Christian community if our faith is to grow and be manifest in our lives. Using Scripture, we also examine how Christ intentionally established His Church and the Sacraments, especially the Eucharist, so He could continue to be present with us for all times. We look at how the Mass enables us to meet Christ within His community and to find nourishment and strength for a life that is often counter-cultural. By being filled with the very power and presence of our Lord Jesus Christ, we deepen our relationship with Christ and become more like Him.
For more information, please see:
View/Download PowerPoint Slides (without videos): Why We Need the Church: Being "Spiritual" Is Not Enough



---

Click/tap image below to watch a video on CMAX.TV of CAINA's presentation Why We Need the Church: Being "Spiritual" Is Not Enough given by Steven Hemler (for a small fee):




YouTube video with powerful quotes about the Catholic Mass




Video about the Eucharistic Miracle of Buenos Aires:




Fr. Larry Richards discussing the importance of the Mass:




"Why I Love Religion, And Love Jesus" YouTube video by Fr. Pontifex:




The Veil Removed: A short video that reveals the coming together of heaven and earth at Mass, as seen by saints and mystics, revealed by Scripture and in the Catechism of the Catholic Church