A Pilgrim People: The Story of Our Church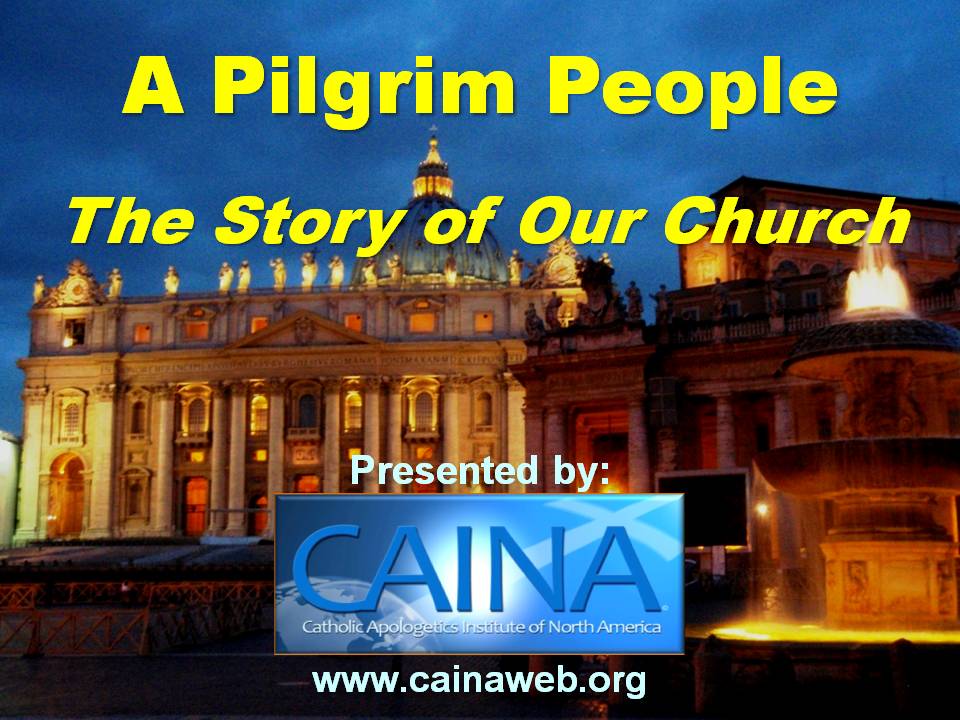 Series Overview:
"A Pilgrim People" is a 7-part series that provides an informative and fascinating overview of the 2,000-year history of the Catholic Church, from Pentecost through the Twentieth Century.
This PowerPoint and video-based series will help adults learn why things are the way they are in our Church and in our faith, as well as learn about the triumphs and tragedies of those Christians who have gone before us and upon whose shoulders our faith stands. As we become more familiar with their story, we become more appreciative of our debt to those faithful Christians who have gone before us.
The seven presentations in this Church history series are:
1) Early Church: Growth and Threats (30 – 312 AD: People of the Way)
2) Legalization & Rapid Growth, Controversies & Great Councils (313 – 450 AD: People of the Creed)
3) Rise of Christendom (450 – 1050 AD: People of Order)
4) High Medieval Church (1050 – 1300 AD: People of Faith)
5) Renaissance to Reformation (1300 – 1600 AD: People of Anguish)
6) Worldwide Growth (~1500 – 1800 AD: People of Zeal)
7) Revolution to Renewal (1600 – 2000 AD: People of Hope)
For more information on this series, please see: